Nursery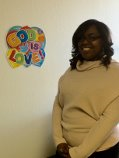 Welcome to the MSBC Nursery!
We welcome you to our Morning Star Baptist Church Nursery page. We would love for you to visit our church and bring your young children to our nursery. The Bible tells us in Psalm 127:3 that children are a gift from the Lord. This God-given trust is vitally important to us at MSBC. Children are recognized as a very special gift. We value each of them as unique and special, to be cared for and nurtured and shown the love of Christ.
Our Goal:
It is our desire to become an extension of your home, providing both quality care and a secure environment for your child. Since Jesus placed such a high emphasis on little children, we feel that we must do the same.
Health Guidelines:
For the protection of all children and caregivers, please do not bring your child to the Nursery if he or she is ill. If a child becomes ill while in the nursery, the parents will be asked to take the child home. Nursery staff cannot administer medication. Children who have experienced any of the following symptoms within the past 24 hours should not come to the nursery: fever, diarrhea, nausea, vomiting, undiagnosed rashes or sores, on-going cough, runny eyes and nose, and/or symptoms of childhood illnesses such as measles, chicken pox, mumps, influenza, strep throat, or head lice.