Our Pastor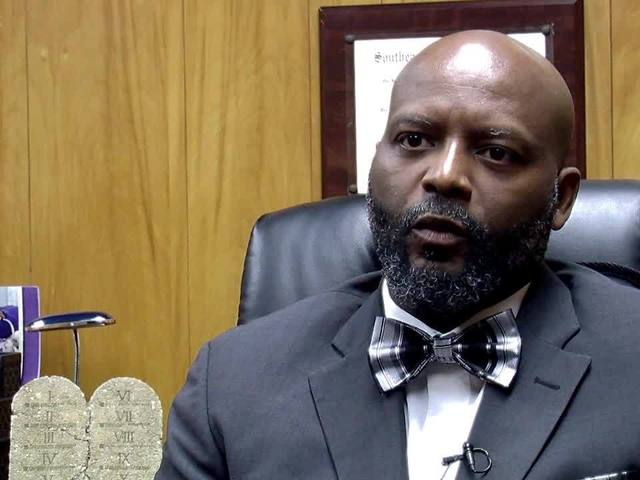 Pastor Rodney A. Goss is the Senior Pastor of Morning Star Baptist Church. He is a consummate student of the Bible. He has been a preacher and teacher of God's Word for 25 years and has pastored for over 20 years. Pastor Goss has been married for 25 years to Veronica E. Goss and is the father of five children; Racquel, Rodney, Tami, Quavius and Ebone'.
Pastor Goss earned his Doctorate and Master of Theology degrees from Andersonville Theological Seminary in Camilla, GA, graduating Magna Cum Laude in both degrees. He earned his Bachelor of Science degree in Christian Education from Southeastern Baptist College in Laurel, MS, with highest honors. He is a member of the Association for Biblical Higher Education Delta Epsilon Chi Honor Society and was chosen and inducted into the Who's Who Among Students in American Universities and Colleges by his professors and colleagues four times during his college career.
Pastor Goss has conducted numerous pastor and leadership conferences and seminars. He has been asked to bring the keynote address at several national, regional and local Baptist Conventions. He has served as President for the Lift Bible College as well as Dean of Academics for the Second Sweet Pilgrim District Sunday School Association.
Dr. Goss currently serves as the Vice-Chairman for the Hattiesburg, MS Chapter of the NAACP's Religious Affairs Committee. He is also a board member of Langston Hughes Academy. He continues to grow in spirit and in the knowledge of the Word of God and has dedicated himself to the great commission of God which is, "Go ye therefore and teach all nations, baptizing them in the name of the Father, and of the Son, and of the Holy Ghost," Matthew 28:19.